Choose us and join our many satisfied customers!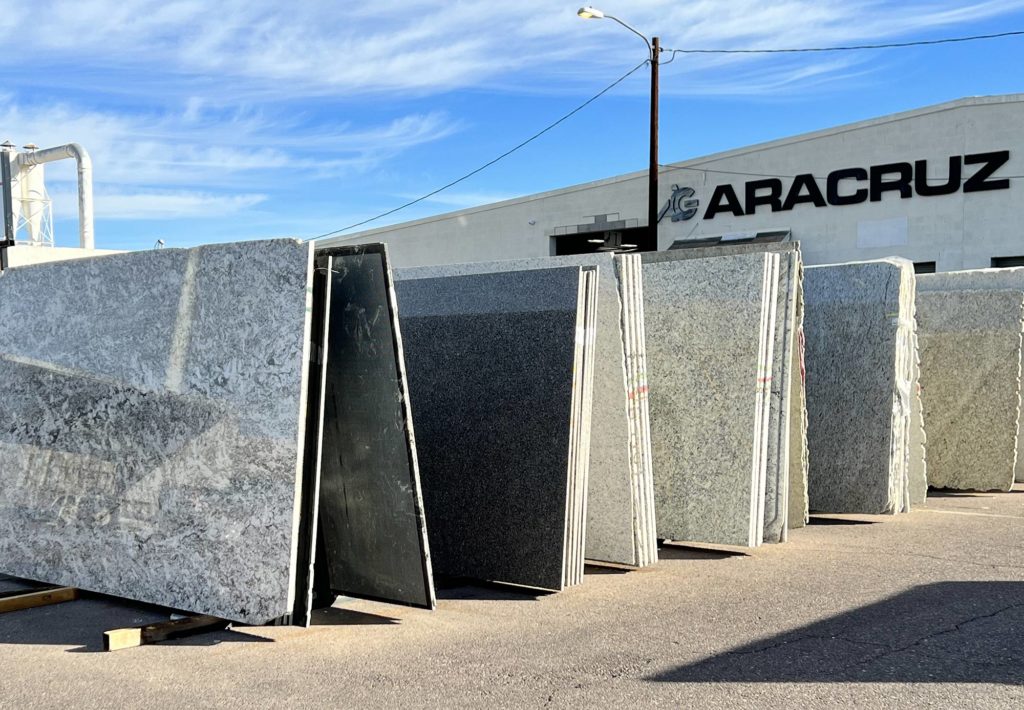 Opening our doors in 2002, our team at Aracruz RE constantly invests our time, resources and skills to be your premier option in sourcing natural stone and modern surface material in the Phoenix Metropolitan area. Our family-based company proudly strives to attend to the specific needs of each of our clients with excellent customer service and competitive low pricing. Aracruz RE commits ourselves to bringing the best of the stone business to our community through participating in the Marble Institute of America and bringing cutting edge materials to meet the needs of fabricators, contractors, interior designers and the general retail market. Our Team of knowledgeable stone experts providing an expansive selection of high-quality materials at competitive prices strives to be your most memorable supplier. 
Aracruz RE carries a variety of over 300 colors of stone slabs including Granite, Marble, Quartzite, Engineered Quartz, Soapstone, Travertine, Onyx and Limestone, as well as Sinks, and Faucets in our warehouse and showroom. Our competitive prices, in addition to our impressive variety of the most beautiful natural stone slabs directly imported from quarries around the world, will leave no project vision without the material and colors desired. Please visit the PRODUCTS page on our site to view our Live Inventory.
Our mission is to be the preferred choice for materials for the kitchen and bath industry. We aim to accomplish this by creating a team culture built on honesty, integrity and ethical practices. We strive to create value for customers by providing a variety of quality products while incorporating excellent customer service focused on sharing the expertise of products, markets, and trends. We desire positive, effective and open communication to promote a safe and healthy environment for our team members, clients, suppliers, and the community.